Supporters
ELA is a 501(c)(3) non-profit entirely supported by donations. Support has come from major federal agencies such as the NSF, NEA, and NEH, as well as city agencies, universities, private foundations, institutes, corporations, and individuals.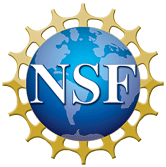 The New York City Department of Health
The New York City Department of Youth and Community Development
NYC Census 2020 Complete Count Fund
Foundations and Non-Profits
Alice Cozzi Foundation
Angelson Family Foundation
Brewer Charitable Trust
Brooklyn Arts Council
Brooklyn Community Foundation
Charitable Foundation of the Estate of Helen J. Wallace
City Lore
Endangered Language Documentation Programme
Endangered Language Fund
Galpern Family Foundation Trust
Gesellschaft für Bedrohte Sprachen (GBS)
Humanities New York
National Geographic Society
Persian Heritage Foundation
Peter Wall Institute for Advanced Study
Reis Foundation
Robert Schiffman Foundation
Semnani Family Foundation
Worldwide Education and Research Institute
Individual Donors (Partial List)
Jason Andrew, Esther Allen, Shlomo Angel, Mikaela Barree, Douglas Bigham, Bronwyn Blackwood, John Brewer, Eleanor Bullock, Melina Campbell, Cheryl and Herbert Chaves, Daniel Crothers, Katherine Deimling, Leslie DiRusso, Lillie Dremeaux, Giles Edkins, Gloria Fisk, Christopher Gassett, Kathy Goodman, Ellen Gorowitz, Suzanne Gorowitz and Brad Trushin, Phyllis and David Grossman, Bob Holman, Chris Hughes, Anne and Rob Ivanhoe, Andrew Jungkuntz, Kevin Jacobson, Eytan Kaufman, Sam Kramer, Stephanie L. Krobot and Charles Krobot III, Shira Kronzon, John Lechner, Karan Mahajan, (in memory of) Amalia Malchiodi, Matthew Malone, Iris Mansour, Martha and Scot Perlin, Gregory Pleak, David Price, Ahmed Qadeer, Jackson Reed, Diane Reppert, Anastasia Riehl, John R. Sanderson, Carole Schiffman, Christoph Schreiber, Michele Sigler, Elizabeth Skeen, Beulah Stanley, Rita Vehlies, Greg Wayne, Janet Wellstood, Zach Wellstood, Linda Woznicki, and many others.
Corporations
Google
Transparent, Technology Solutions Department