ELA Toronto
Formed in 2012, ELA Toronto is a sister organization to ELA in NYC, independently pursuing a similar mission to support language communities in Canada's most linguistically diverse city.
Led by linguist Anastasia Riehl, ELA Toronto (ELAT) was formed in 2012 and is a sister organization to ELA in New York, with a similar mission to document endangered languages, support community-led efforts and education initiatives, and celebrate the linguistic diversity of the city of Toronto. Toronto is the most linguistically diverse city in Canada — as in New York, over 40% of the population was born in another country. According to the 2011 census, approximately 45% of Toronto residents speak a mother tongue other than English or French.
ELAT's work has been covered widely in the media, including by The Toronto Star and there are currently several documentation projects underway, including work on Agrigentino Sicilian, Sri Lanka Malay, Urhobo, Harari, Santonofrese, South Efate and Nakanamanga, Ge'ez, and several languages of Italy. They had the opportunity to work with Grizelda Kristin, thought to be the last fully fluent speaker of Livonian, who died near Toronto at the age of 103 in 2013. ELAT's YouTube channel has fantastic video recordings of many of the langauges they work on. ELAT is always looking for information on less common languages spoken in the Toronto area.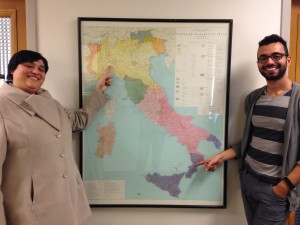 Below is a video introducing ELAT's work and a video of Enas Adose, a Harari speaker who lives in Toronto, sharing her thoughts on the present and future of the language (subtitled in Harari and English).
Harari, a Semitic language of Eastern Ethiopia, has approximately 25,000 speakers of Harari total, according to a 2007 census, there may be as many as 7,000 just in the Toronto area, one of the largest communities in the world. As Enas explains, the language may still be spoken regularly in the community, particularly among first-generation immigrants, but there are concerns going forward.