We're thrilled to share "Mother Tongues and Queens" — a language map of the world's languages capital!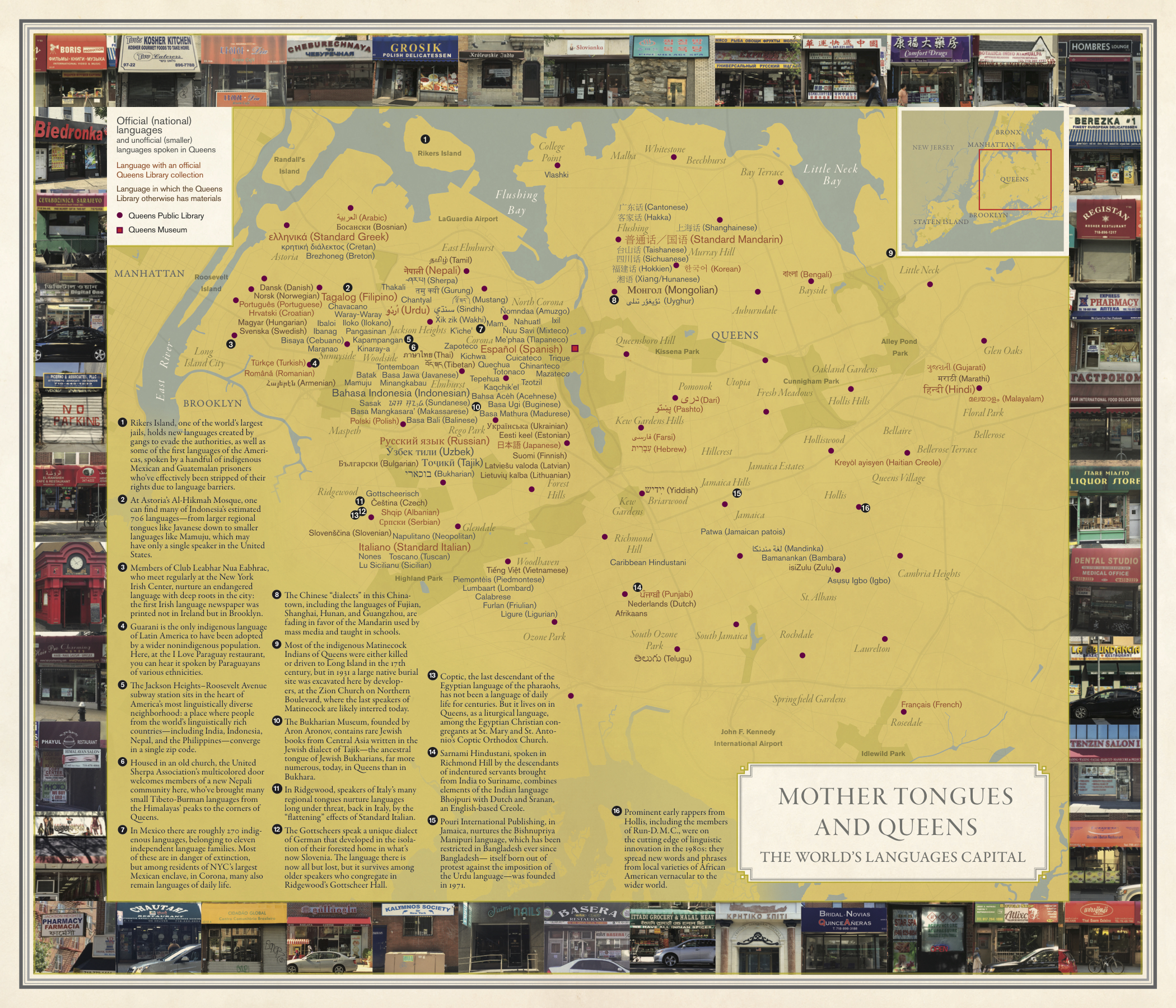 The map shows NYC's linguistic diversity in more detail than ever before, reflecting ELA's work over the last 6 years.
The map is featured in the fabulous, just-released "Nonstop Metropolis: A New York City Atlas" edited by Rebecca Solnit and Joshua Jelly-Schapiro, and was part of an exhibit at the Queens Museum. Thanks to Molly Roy for the cartography and Mirissa Neff for the photographs!
We're currently planning maps of the other boroughs — get in touch if you want to help out!