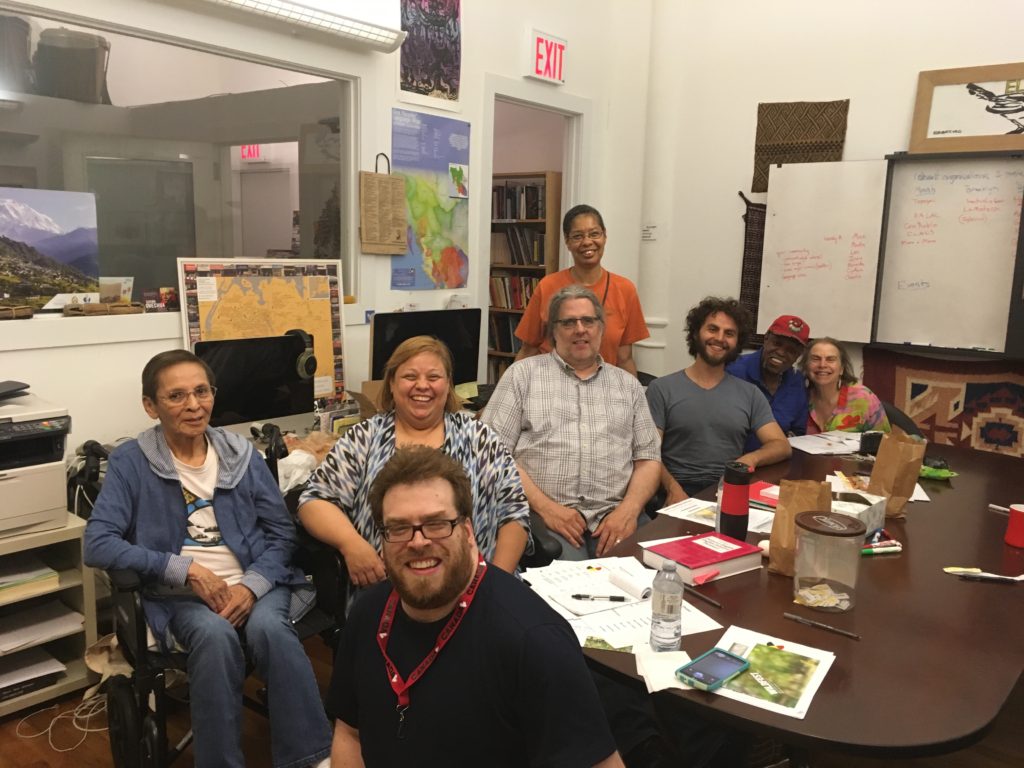 New York City may be the most linguistically diverse place in the world, but that diversity began with Lunaape (also called Lenape or Delaware), a Native American language of the Algonquian family. Today, Lunaape is being revitalized in communities in Canada, Oklahoma, and elsewhere.
ELA is honored to host classes taught by Karen Hunter, who has been teaching and revitalizing her language for over a decade. It may mark the first time in 300 years that the language has been taught in the traditional part of Lunaape-speaking territory that includes NYC.
Classes are always the third Friday of the month, from 6:30 to 8:30 pm, at ELA's office near Union Square (3 W 18th St, 6th floor). Classes are free and require no previous experience. All are welcome — if possible, please drop us a quick email to let us know you're coming!